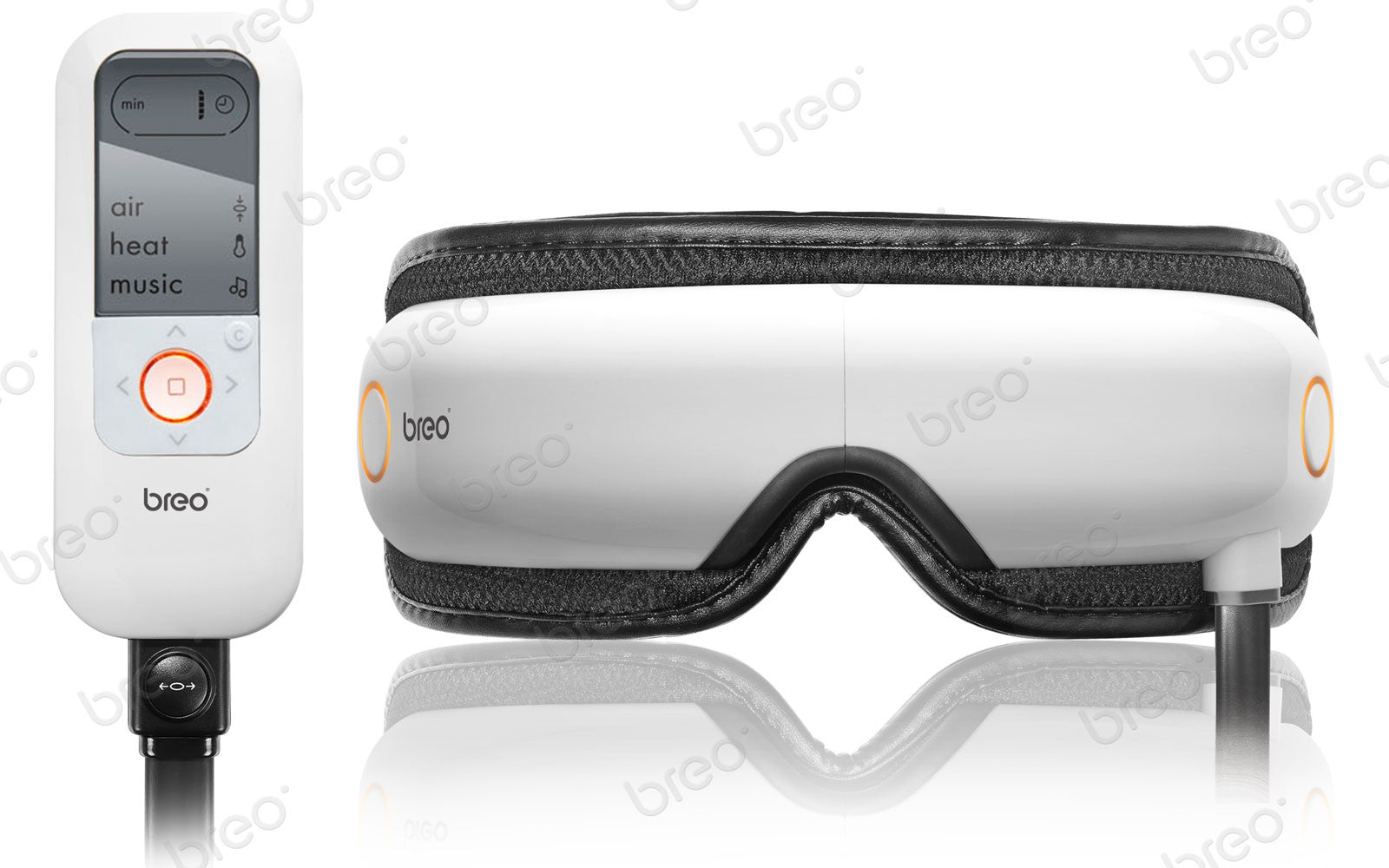 Breo iSee370 Eye Massager
iSEE370 EYE MASSAGER
The iSee370 features an advanced design with a rechargeable lithium battery. People on the go and with storage considerations will certainly appreciate that the unit can be folded and has an adjustable elastic band to fit various head sizes.
The intelligent air pressure, and heat compression, helps to relax strained and/or dry eyes.  Perfect for those who work in front of a computer for extended periods of time.
Enjoy its stylish look and u

ser-friendly

operation

.
 
FREE SHIPPING!!! (Continental USA Only)
Features:
    -Built in Music    
    -Air Pressure Massage (4 Settings)
    -Heat (Low 35C - 38C / High 39C - 42C)
    -Li-ion Battery

Includes:
    -iSee370 Unit
    -Controller
    -Earphones
    -User Manual (Download PDF)
    -Power Charger
UPC: 887061000152